Sarah William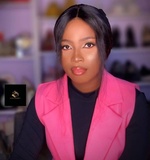 About
My name is Sarah William and I am a Lawyer, and a YouTuber, I am 22 years of age and I am from Delta State Nigeria.
Skills
Voice Over Artist, Video Editor and a Singer.
Experience
I have been a video editor and a voice over Artist for 2 years now.